MLAG 2021 Pre-Gathering Classes
As reflected on our home page and our schedule page, the 2021 Gathering will be virtual and no pre-Gathering workshops are planned.  What you see below is the "plan" as it existed before our decision to go virtual. With that said, you can safely ignore all the details below; however, we're leaving the information up to give visitors to the site a feeling for how our pre-gathering classes are organized and presented.  With any luck we'll back in 2022.
MLAG will again present three Pre-Gathering workshops in 2021.  As you will know, the 2020 Gathering has now been postponed until 2021 and all registrations were refunded. Our instructors will remain the same and the Pre-Gathering workshop descriptions  are still valid for 2021… the general information presented below is still relevant; however, on-line and mail-in registrations will not be accepted until registration opens in October, 2020 … 
Though the Gathering proper does not begin until Wednesday, June 23, 2021, these Pre-MLAG workshops will provide some wonderful options for early arrivals. The workshops will cost $130 per person. Instructors and levels are described below.  Once registration opens, you may register on-line for these workshops or use our downloadable registration form which is included in the printable registration packet.  Please send your check (remember, made out to MLAG) and registration form to MLAG, c/o Michael Poole, 1050 Whippoorwill Lane, Chapel Hill, NC 27517.We will be limiting the maximum number of students in each workshop to 20 students so, if you're considering taking one of these workshops, you should register as soon as you can.
The workshops will be conducted in three 3-hour sessions beginning at 9 am on Tuesday, June 22, 2021 with locations to be determined at a later date. You will be notified prior to arrival. While the campground will be available, the regular meal program doesn't begin until dinner on Wednesday. Tuesday and Wednesday lunch and Tuesday dinner will be available to all campers, including Pre-Gathering attendees. 
Once registration opens, if you have registered for the Gathering proper and elected to purchase these meals, you will be  all set. If you are only attending a Pre-Gathering class and want either of the lunch options and/or the dinner option, then check the appropriate box or boxes and include the extra money per meal ($13.00 per lunch/$16.00 per dinner — spouses are also welcome) in your check made out to MLAG. Mail all Pre-Gathering materials to Michael Poole (address is above and on the registration form). You may certainly provide your own meals as well. Meal prices are from 2020 and may change prior to the 2021 Gathering. The mail-in registration form will be part of the 2021 Registration package which will become available in October, 2020.
IMPORTANT: Gluten-free and vegetarian meals are available by special request. Order and pay for your meals with your normal registration but then you must e-mail Laurie at TownsideGcafe@verizon.net or call her at 570-452-4057 (leave a message) to make your special meal arrangements. MLAG is not responsible for special meal arrangements.
These workshops provide a great opportunity for some hands-on training with three of the best autoharp players and teachers in the world. For at least the next few years there will be a Patsy Tressler Memorial Award. A random drawing from the names of all Pre-Gathering participants (who are registered for the full Gathering) will be made on Wednesday night and one lucky individual will be given a check to cover the cost of the class.
Pre-MLAG Workshops
Tuesday 9-12 & 1-4 • Wednesday 8:30-11:30
Les Gustafson-Zook – Beginners: Open up your world of music making through the autoharp with a well respected, patient, friendly and inspiring instructor with 30 years of teaching experience! This class is a great opportunity to get a solid start on playing autoharp, offering a thorough introduction to the joys and challenges of playing this friendly and approachable instrument.
We'll cover basic tuning and maintenance, fingerpick options, holding the instrument, using a strap, beginning strums and rhythms, finger positions on the buttons, introduction to chords and keys and more! As a beginner, you can jump start your MLAG experience by getting grounded, increasing your confidence, learning some tunes and making new friends with this class!
Ivan Stiles – Intermediate: Spend nine intensive hours covering a wide variety of subjects. Advanced strokes will cover hammering on, back slurs, drag notes, rolling arpeggios, triplet frills, and more. Arranging tunes addresses alternate chords for well known songs. Developing your style will explore various strum patterns, beginnings and endings, turn arounds, melody breaks, timing changes, and more. We'll have a session devoted to jigs and reels and how best to play them. We'll cover modulating from one key to another with the famous "I Walk the Line." Emphasis will be placed on precise melody picking.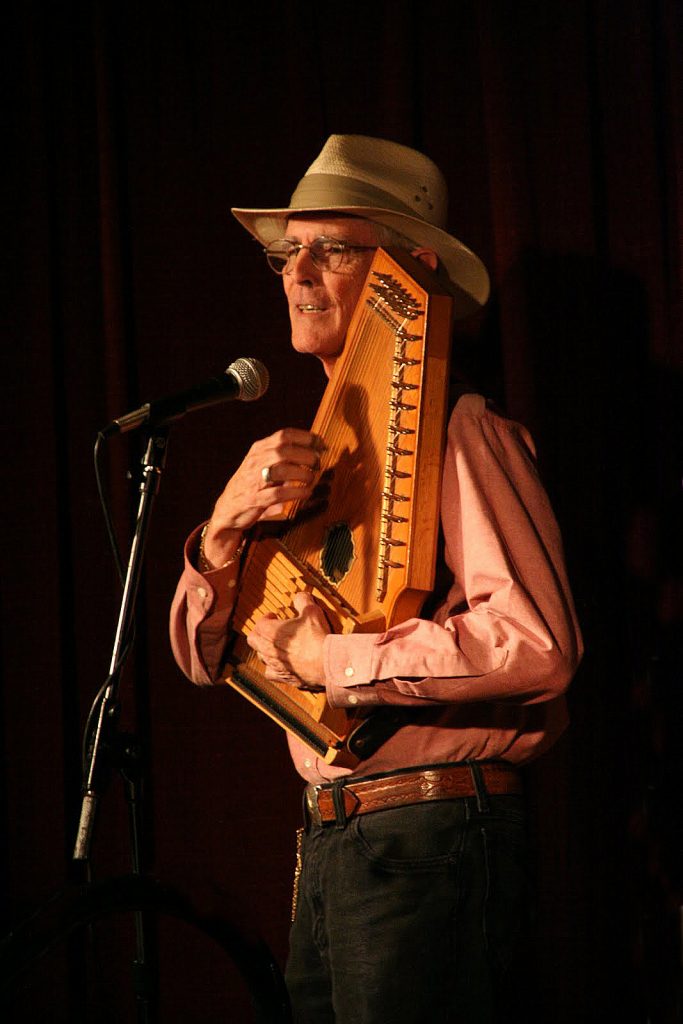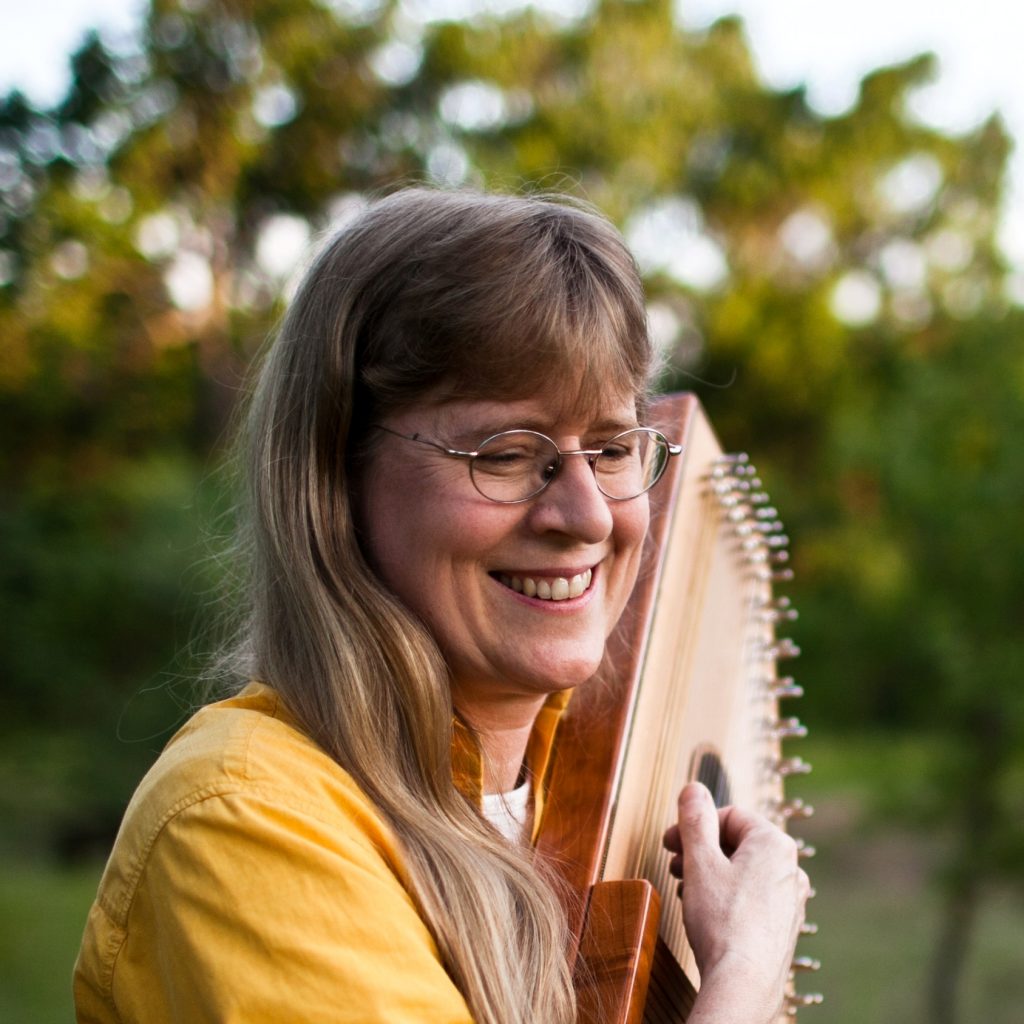 Karen Mueller – Advanced: Calling all pickers who want to refine their skills and have fun in the process! In this workshop we'll delve into a variety of genres on both diatonic and chromatic harps, from traditional to contemporary styles such as Celtic, old-time, folk, Scandinavian, and vintage pop. Topics will include creating dynamic arrangements, smoother and more accurate melody picking, rhythmic variations, interesting backup playing, and more.