Mary Lou Orthey Scholarship Fund
The Mary Lou Orthey Memorial Scholarship Committee was established in 2006 to promote the autoharp and its music by providing financial assistance to people who would otherwise not be able to afford to come to the Gathering.
Scholarship recipients may receive financial or in-kind help with basic registration fees, camping or housing, meals, travel expenses and personal expenses.
You love the autoharp and autoharp music and are serious about playing.

You will promote the autoharp and autoharp music in your community, especially with young people.

Attending MLAG will make a difference for you and the people around you.
Please download the application form,
HERE
, review the application process and guidelines, complete the application, and mail it in by April 1, 2021.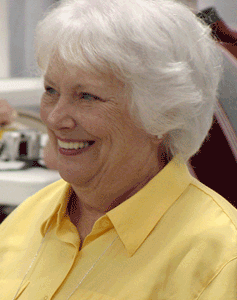 Mary Lou Orthey Scholarship Fund
Frequently Asked Questions
Can I include a request for the pre-Gathering workshops too?
No.  The scholarship just covers the Gathering.
Can my application include financial assistance for my spouse?
No.  It's just for you. (Though your spouse of course may share vehicle/campsite/etc.)
What travel expenses qualify for requests?
Air fare, car rental, gasoline…what it takes to get you there.
Can I apply if I've attended before?
If I wasn't selected last year, can I reapply?
What if I miss the deadline?
The April 1 postmark deadline is firm.  You'll have to apply again next year.
How many recipients are selected?
It depends on what applicants' needs are and how we may meet them.  Sometimes we can get help with transportation or housing help from other attendees, so your award might be partly cash and partly "in-kind".  
Will I be contacted if I don't receive a scholarship? How soon would I know if I'm selected?
All applicants will be notified by May 15. 
Am I expected to do something onstage at the Gathering if I get a scholarship?
No, but you can participate the open stage or contest just like all other participants if you wish.  You will find many willing accompanists too.
What happens if I am chosen and then can't go after all?
We will have an alternate, and of course you can reapply next year.
Who can I thank if I'm selected?
You can thank the MLAG Board on behalf of all the people who support the Scholarship Fund; those who contribute financially, volunteer for our fund raising projects, purchase the special CDs, donate to the silent auction and more.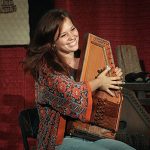 The Mary Lou Orthey Scholarship Fund lets qualified applicants who cannot afford to attend the Gathering apply for financial support. The fund is supported by donations, and your donation to help continue to make this possible is greatly appreciated.